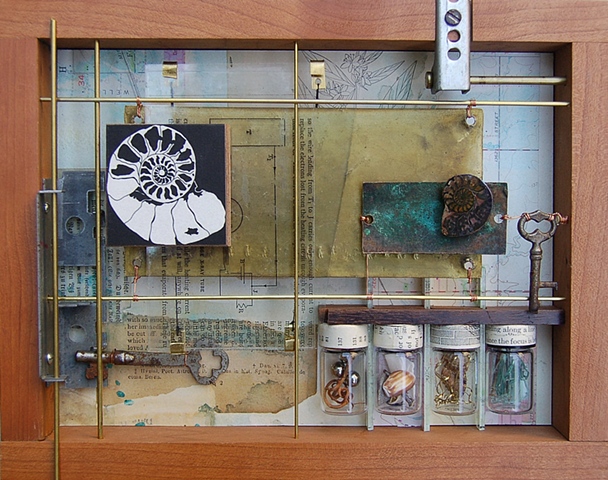 Susan Collard is an architect and book artist in Portland, Oregon. Her one-person firm, In-House Architecture, focuses on thoughtful residential remodeling. Projects range from additions that dramatically transform a house to interior remodels that carefully rethink a single room. In all of them, she strives to combine vision and pragmatism, creating spaces that respect both the house's potential and the family's needs.
For over thirty years now, Sue has been creating one-of-a-kind collaged and constructed artist's books in her free time. Intricate and sculptural, her books are animated by found objects and reinvented forms. They have been featured in numerous book arts exhibitions, and can be found in the collections of many libraries and museums.
The In-House Architecture logo is drawn from the fossil of an ammonite, a creature which achieved both growth and buoyancy by constantly adding on.